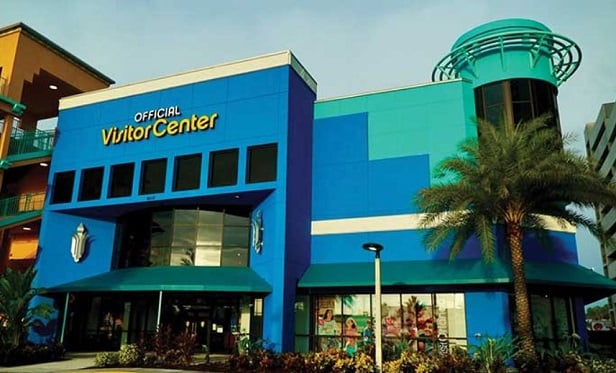 Thinking of moving to Florida? Don't just think - DO!
If you wonder about chances for a statewide recession this year, the Florida Chamber of Commerce has an answer: Odds are slightly better than one in five or approximately 20+ percent.
The basic foundation for their just released prediction for the state of Florida is mainly based on the continuing growth of the job market. And it's particularly robust here, with the Orlando metro region leading the nation in non-farm employment by percentage gains of 4.8 percent.
Or to put the risk in another context:
"If Florida was a stock, it would be considered a strong buy. But while Florida's economic outlook for 2019 is positive, it's not without risks," said Mark Wilson, president/CEO of the Florida Chamber of Commerce.
Key findings announced at the Florida Chamber Foundation's 2018 Economic Outlook Summit include these population figures:
· Two South Florida counties — Broward and Palm Beach — were among the top three counties adding jobs from November 2017 to November 2018. Broward added 20,185 jobs; Palm Beach County added 19,655 jobs.
· Orange County added the most — 37,713 — jobs in the state.
· In 2019, Florida is expected to create 150,000 new jobs — down from 180,000 forecast a year ago and the actual 196,600.
"I still expect us to be growing faster than the U.S. rate," said Jerry Parrish, chief economist of the chamber foundation.
But that job growth is forecast to slow. The state added 241,600 jobs in the 12-month period ended in November, the most recent month measured, according to the Florida Department of Employment Opportunity. That 2.8 percent rate of growth beat the overall U.S. rate of 1.7 percent.
According to research from the Florida Chamber Foundation's newly released Florida Leading Indicators Index, found on TheFloridaScorecard.org, there is a low probability of a recession. They say that is due in part to the fact that Florida's economy is stronger and growing faster than the U.S. economy.
Florida, a low-tax state, is also expected to benefit from the recently-passed federal tax bill that may cause wealth to move from higher tax states like New York or California.
But threats to Florida's economy include a potential trade war, the expansion of tariffs and slowing growth in other economies. However, the experts said that can be mitigated by diversifying Florida's economy, attracting and retaining a talented workforce, and bringing in new business and innovation.
Two other facts to consider:
· Florida's economy as measured by GDP surpassed the $1 trillion mark this summer, making it the 17th largest economy in the world.
· One year ago, the foundation's economic scorecard reported a 9 percent chance of recession. That has now grown to nearly 20.6 percent within the next nine months.